Install NTVDM

Normally this step can be skipped (see VetMaster startup settings.)
Control panel, Programs and Features, Turn Windows Features On or off, Legacy Components, Check NTVDM, Click Ok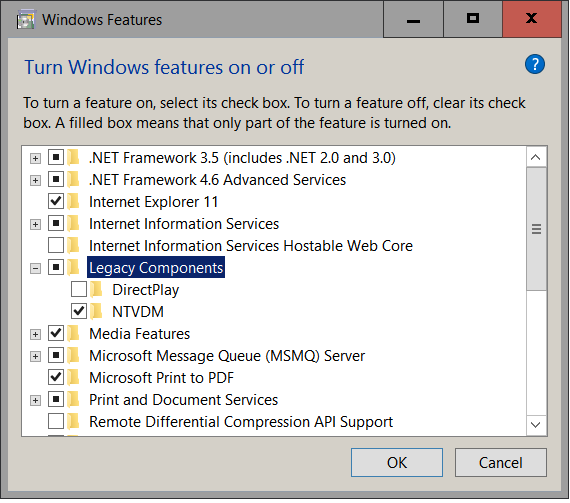 VetMaster startup settings:
Right click VetMaster startup icon (usually a dog), click properties, Advanced options
"Run as Administrator" must NOT be checked
Options tab
Quick Edit Mode must not be checked for Logitech mouse support
Use legacy console (requires relaunch) must be checked
Layout tab
Width 80 Height 25 for both Screen buffer size and Window size
Let system position window must be unchecked


Work stations may randomly disconnect if network cards shut down using power saving.
To correct, get into Device manager http://www.computerhope.com/issues/ch000833.htm
Click Network adapters, click network card, click Power Management.
Uncheck "Allow the computer to turn off this device to save power". Do this on all computers.